Helping You Scale Big in the Digital World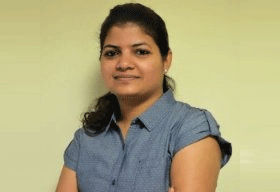 Being a culturally & linguistically diverse nation, e-Commerce companies have special
challenges to deal here. And looking at the increasing traction from the tier-2 and 3 cities, it is imperative that these companies craft their strategies accordingly, hence a better understanding of the market and target audience is needed from the ground up. On the other hand, from data security to encryption and secure payment gateways, one needs to take care of every aspect to make sure that their brand isn't the next one in the news for the wrong reasons.

What were once non-intuitive, utilitarian, legacy platforms are now becoming more seamless and hence companies are reaping huge revenue and productivity, thanks to technologies like image recognition, and social media platforms. But then these technologies and enablers come quite later. The very basic necessity of the industry is the required skill sets to run it efficiently, more than money! A thorough research and better understanding of the competition will form the very foundation of a successful e-Commerce company. And hence, e-Commerce consulting business in India is catching up. As an expert these consultants stretch their limits and work as an extended arm of their clients to create strategies that are tailor-made to fit the required circumstances/needs. Understanding this, siliconindia Consultants bring to you '20 Most Promising e-Commerce Consultants - 2018'. This comprehensive list comprises of consulting firms through their years of experience have helped companies establish strong base in the industry through their philosophy of 'Start small, be patient and scale gradually'.
Do let us know what you think!