Bahrain - The Next Destination for Entrepreneurs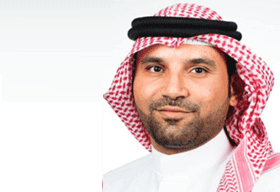 Let us look at the role of these eminent bodies in making Bahrain one of the leading countries in the GCC and opening arms for the global players.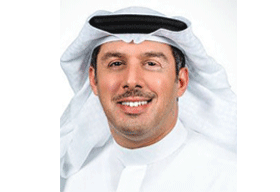 Khalid Al–Rumaihi, Chief Executive & Director, Behrain EDB
Bahrain FinTech Bay
Oriented towards creating a comprehensive startup ecosystem in the Bahrain region, FinTech Bay was entrenched seven months earlier this year and silhouettes as the largest FinTech hub in the Middle East. Besides operating over a neutral platform that nullifies affiliations only to a single corporate, this FinTech Bay holds an ecosystem based on a public partnership model. In fact, FinTech Bay's ecosystem is acquiring extensive support via partnerships with banks, corporates, Government bodies, FinTechs and universities summing up to 50 partners in total. "With a deep-rooted focus on both individual development and collaboration, we ensure to accelerate local early stage companies to the next growth stage of commercialization and expedite partnership opportunities," states Khalid Saad, CEO, Bahrain FinTech Bay.
While organizing The Blockchain and BlockOn events, FinTech Bay is also currently working on a FinTech Talent Program that aims on supporting the organic development of the Bahrain FinTech ecosystem. On the public side, EDB is the key player with FinTech Bay along with Central Bank and other bodies.
The Bahrain Economic Development Board
Emphasizing on setting up a strategy that encourages inward investments into Bahrain, The Bahrain Economic Development Board (EDB), an eminent public agency established in 2000, works in partnership with the public and private sectors at Bahrain. The Bahrain EDB recently announced that the addition of around 71 new companies with investments amounting to $733 million in the year 2017 has helped in job creation by up to 72 percent. This mammoth task of job creation has indeed been achieved because of creating SMEs, the best job creators and not just creating jobs. "To attract more inward investments into Bahrain, we focus on sectors including financial, professional, manufacturing, ICT, logistics and transport," avers Khalid Al-Rumaihi, Chief Executive and Director, Bahrain EDB.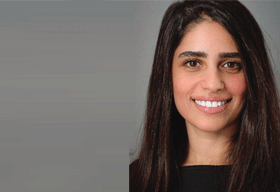 Areije Al Shakar, Vice President & Deputy Head – Development Services, Bahrain Development Bank
Tamkeen
With core objectives of promoting the private sector and making it Bahrain's engine of growth, empowering women and metamorphosing Bahrainis into potential private sector employees, Tamkeen was unveiled in 2006 as Bahrain's Labour Fund under Labour Market Reform. Besides meeting these objectives and achieving Bahrain Vision 2030, this agency basically endeavours to support and develop the economy of Bahrain in specific ways by directing funds to and from the private sector and not Government. "Treating all the companies commercially registered in Bahrain on equal terms, be it company owned by a Bahraini or an expatriate, we are proud to have supported 45,000+ registered companies in Bahrain while benefitting around 120,000 Bahraini individuals,"elucidates Essam Hamad,
Acting Executive Director of Customer Engagement, Tamkeen.
This semi-Government and sector-agnostic agency holding investments accounting to 1 billion Bahraini Dinar (BD) in over 12 years, primarily supports the local startups while providing incentives to international companies through partnership with entities like EDB. To fund these startups, Tamkeen partners with eight banks entailing the largest Bahrain Development Bank (BDB) wherein it subsidizes the interest on behalf of the startups and provides guarantee to the bank up to a certain percentage of their principal. Moreover, it charges a monthly fee of 5 BD per employee for companies with 1-5 employees and 10 BD per employee for companies with 6+ employees. Especially for local people at Bahrain, the Government handles their salary up to 70 percent for the first year, 50 percent for the second year, 30 percent for the third year.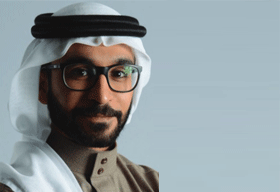 Essam Hamad, Acting Executive Director – Customer Engagement, Tamkeen
Bahrain Development Bank
Established by the Government of Bahrain to nurture investments within the country, The Bahrain Development Bank BDB) provides end-to-end financial services such as business finance, Islamic financing and Tamkeen finance to manufacturing, agribusiness, healthcare and other services sectors, each custom-made to address the needs of small and medium businesses in Bahrain. Backed by a comprehensive network of VC firms, Seed Fuel Rowad is the most prominent funding program for early stage startups set up by The BDB with a ticket size of 25,000 BD. This program focuses on bridging the funding gaps of companies at their very early stages by connecting them with future investors and propelling them to a stage where they can be capable of applying for other sources of funding. Till date, SeedFuel Rowad has supported around 2,500 companies and is continuing to support them through funding as well as partner program that emphasizes on legal services, support services (coaching & mentorship), financial support, strategy and others. Also, the program ensures to conform to a strategy developed by The BDB wherein a lot of new services inclusive of technology will be adopted along with cloud in the next few years.
"The recent closure of $100 million funds by our Al Waha Fund of Funds has in fact escalated the prevalence of access to capital for the potential startups across Bahrain," articulates Areije Al Shakar, Vice President and Deputy Head of Development Services, Bahrain Development Bank. With a goal of not just gaining financial returns but creating an effective impact on Bahrain's economy, the Al Waha Fund of Funds has already invested $35 million into four fund companies who will soon be establishing their offices at Bahrain and hiring at least one local talent.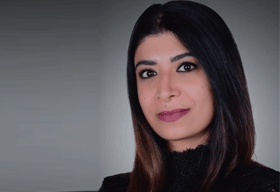 Hadyah Fathalla, Executive Director Bahrain, C5 Accelerate
C5 Accelerate
It was in 2013, C5 Accelerate, a pioneering technology investment firm came into existence as a cohort of five family office investors who teamed up to cater funds that can be invested in cyber security businesses. Gradually, the firm procured a network of investors along with a plethora of strong connections with Bahrain. With emphasis on escalating the ICT sector and digital economy as well as promoting entrepreneurship at Bahrain, the firm launched its first accelerator program in 2017 at Washington D.C. Right from investing in the best in class entrepreneurs, cultivating them, introducing them to clients' capital, training them on cloud till hunting for the best technology solutions to conquer great challenges, the program is oriented towards establishing sustainable and social impact businesses for them. "We are proud to have graduated 34 startups in Bahrain through our C5 Accelerator while around 62 startups remain in the pipeline," expresses Eva Dimitriadis, COO, C5 Accelerate.
Post partnering with EDB and Tamkeen two years ago to build its technology accelerator, C5 Accelerate is now working with Amazon Web Services (AWS) as Amazon has great scope of geographically expanding into Middle East and Africa. The firm especially chooses companies that aspire to scale in the Gulf while accumulating applications of startups from UK, India, Hong Kong, Switzerland, Georgia and Egypt.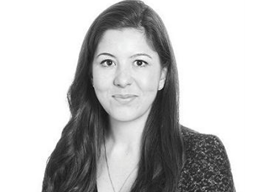 Eva Dimitriadis, COO, C5 Accelerate
"Launching Nebula initiative is helping us in taking practical and pragmatic steps towards endowing women with the right skills and competencies for them to be capable of competing in a competitive landscape," asserts Hadyah Fathalla, Executive Director of Bahrain, C5 Accelerate.
Visions of Bahrain
It is evident from the aforementioned excerpts that these economic bodies have not just uplifted startups but have metamorphosed Bahrain's technology sector and startup ecosystem to an incredible extent. Bahrain, in fact envisions to continually strengthening its position as a fintech leader both regionally and globally in the upcoming years by boosting dynamism, creativity and innovation across diverse segments.