Internet Marketing School: Ushering the Indian Digital Marketing Industry to Next Level by Sculpting Talents with Hands-On Training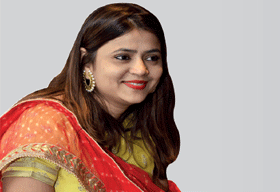 Prescribing a common antidote to the aforementioned ailment is the Internet Marketing School (IMS) - India's leading digital marketing certification company located in New Delhi, Bangalore, Bhubaneswar and Kolkata (10+ centres across India). Proffering DDBM – a Diploma course in Digital Business Management (208 hours class & 480 hours internship) as well as Premium Program (104 hours classes & 160 hours internship), the academy is in the pursuit of delivering high-valued digital marketing curriculum tomasses based on their feasibility & affordability. To accomplish the same, IMS has introduces both weekdays/weekend batches and easy EMI option for course fee payment while giving learners more flexiblity to choose/boost their career in digital marketing. "At IMS, we provide an extensive and an in-depth knowledge on end-to-end digital marketing techniques with a great exposure on solving real time business cases especially in the areas of SEM, SEO, content, email & social media marketing and web analytics," adds Shalini Singhania, Managing Director, Internet Marketing School.
Nurturing Students
The team of 70+ experts lay immense emphasis on training students to the highest possible standards, which is manifest from the uniquely drafted curricula for courses that are created & updated by in-house content panel in combination with knowledgeable marketing agencies/corporates These experts educate apace with latest trends (Google algorithm updates)& advancements in digital/internet marketing such as programmatic media buying /programmatic marketing (emphasizing on display retargeting using DSPs, DMPs, SSPs &Adservers), which not only instill confidence and enthusiasm into learners but also empower them to kick-start their own digital marketing agency. Apart from this, well-equipped infrastructure containing spacious AC classroom, visual aids for projecting on screen and digital marketing wings aid IMS to provide world-class hands-on training, research and assignment to students. No wonder, the firm has trained 1,000+ fresher, graduates, corporates, professionals and entrepreneurs PAN India since its inception in 2016 through its learning management system and certifications.
The crux of IMS' success is pinned on its calibre to bestow hands-on classroom sessions on online tools, which are used by majority of marketing companies (65 percent) in the real-time digital world. The institute's students are nurtured by corporate industry experts (posing minimum five years experience) who leave no stone unturned in rendering real-time learning and hands-on sessions and even arrange demo session for interested candidates prior to their joining. Furthermore, working professionals are given insights on formulating a digital strategy, whereas entrepreneurs are coached on various tactics regarding how to drive maximum business RoI. After every module, feedback is collected from each student on their trainers to enhance the teaching quality via continuous development & evaluation. "After joining IMS, I understood the worth of learning digital marketing. They offered me free demo on their program. It has well-structured course and a great faculty indeed," vocalized Sikha Singh, a working professional and an IMSian.
" The crux of IMS' success is pinned on its calibre to bestow hands-on classroom sessions on online tools, which are used by majority of marketing companies (65 percent) in the real-time digital world"
Placement & Beyond
Besides teaching the classes via well qualified faculty & tools, IMS offers 100 percent placement assistance, and short internship (one-three months), thereby enhancing the overall experience of candidate. The company that imparts quality training also upgrades its associates via in-house learning portals comprised of latest updates/digital marketing trends videos. "We are bridging the huge gap that exists between the industry's digital training needs and the availability of trained talent by offering hands-on training programs and certifications," avers Shalini.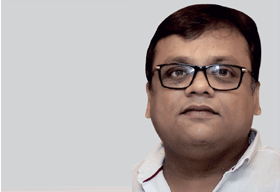 Sanjay Singhania, Founder
Besides creating talents, IMS also acts as media company that caters various print media requirements of clients across verticals. It enables and certifies consumer's entire sales force in digital marketing concepts under their digital transformation initiative. IMS is also planning to enter APAC market, wherein many international colleges & universities have expressed interest to associate with IMS for its digital marketing program with a six-month on-locationsupport. Simultaneously, the firm is looking forward to include programmatic media buying in its course curriculum, which is currently a hot topic in the industry. "While the future is constantly stepping towards the digital age, industries are increasingly realizing the importance of digital marketing all over the world," concludes Sanjay Singhania, Founder, Internet Marketing School.
Key Management
Shalini Singhania, Managing Director
An alumna of Birla High School, Shalini is skilled in marketing & operations management, broadcasting, integrated marketing & advertising and has worked in various media production houses before joining IMS.
Sanjay Singhania, Founder
A result oriented professional with 20+ years of experience in business development, marketing /branding and team management in media industry.
Offices:
New Delhi, Kolkata, Bangalore & Bhubaneswar
Courses:
Premium Master Program in Digital Marketing and Diploma in Digital Business Management