Eight Ways How open APIs Can Revolutionize Fintech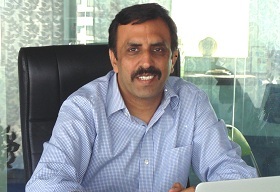 Eight Ways How open APIs Can Revolutionize Fintech
By Manish Khera, Founder & CEO, Happy
Headquartered in Mumbai, Happy is one of India's most innovative loan facilitators specializing in fintech, financial inclusion, banking, BFSI, Technology, MSME, rural banking, and many other services.
As the millennials go digital and have high expectations, banks, financial institutions, and fintechs are on their toes to provide an easy and frictionless experience to them. Organizations have also recognized the need for collaborations to extend exceptional services to their customers. This need for collaboration has opened the doors for APIs. Application Programming Interface(s) are the building blocks that provide a structure for software to interact with each other. Open APIs allow developers or third parties to access proprietary software without requiring the two parties to have a formal relationship. They are typically backed by open data and are generally free to use.
So, what are the benefits of open APIs?
1. Open Banking:
Banks have rich information about their customers. They can offer insights into a customer's investment potential, spending patterns, services offered to them and many other services. APIs can be used to share banking data among unaffiliated parties. Open banking offers substantial benefits like improved customer experience, opening-up new revenue streams and devising sustainable models for underserved markets. By opening APIs banks can:
• Connect other APIs in the market to extend their services, for example, a plug & play solution for customers to view real-time credit score.
• Engage customers, attend and adapt to their needs in a secure and agile manner.
• Increase digital revenues from new channels, for example, in future a customer might be able to use email for paying bills.
2. Know Your Customer (KYC) Compliance:
Although KYC is obligatory by law, the physical verification is cumbersome and time-consuming. APIs thus present a viable alternative for compliance. APIs offer:
• Integration with other applications
• Reduce clerical errors and improve staff efficiency
• Streamlined information flow and better reporting
• Smooth and fast customer on-boarding experience
The open nature of APIs can foster collaboration amongst various institutions, increase the rate of innovation, and accelerate business development.
3. GST Network (GSTN):
APIs are being developed to support Goods and Services Tax Network, providing all GST functionalities like entity registration, uploading invoices, returns filling, managing payments, ledger maintenance and many others.
The GSTN ecosystem consists of ASPs (Application Service Providers), GST Suvidha Providers (GSPs), and the GSTN portal. With APIs, one may develop innovative products and services. By leveraging customer financial and tax data and using open APIs by ASPs and GSPs, third-party programs can build and sell solutions. The integration of APIs with third-party applications will allow:
• Simplifying taxation
• Supporting to diverse needs of taxpayers, including SMEs, large-scale enterprises, small retail vendors, and others
• Consumption across technologies and platforms
• Easy adaptation of any changes made to tax or business rules and end user usage models
4. Secure Data Sharing:
Together with bank's customer data and fintech's innovative solution, customer experience can be enhanced. However, it mustn't compromise the sanctity of data. APIs can access a bank's data without needing user's credentials, thus safeguarding login information. Also, APIs can receive only pre-defined requests, thereby restricting third-party access. Lastly, banks would have control over the information, thus alleviating security concerns.
5. Unification of Information & Processes:
APIs can unify information without merging operational systems. Data can thus be tailored to fit the needs of required applications. API can integrate an institution's banking and lending capability and foster innovative ways to serve customers.
6. Data-Driven Decision Making:
APIs help fintechs automate and expedite credit decision making by providing customer insights, validating identities and more. Additionally, open APIs provide actionable data like spending patterns, risk tolerance, credit scores and so on to enable proactive marketing strategy.
7. Targeted Services to Customers:
With personalized services being the new norm, APIs offer the best ways to adapt to changing customer requirements and deliver a customized experience. Open APIs enable FIs and fintechs to ethically exchange information like customer and account data and develop innovative services precisely tailored-made for a target group.
8. Outsourcing:
Financial institutions can use services from external parties, even from competitors to provide services outside of their bouquet. If the services are modular, a finance company or a bank can use APIs to provide a wide range of functions to its customers (even the ones they don't have).
Open APIs can add value to the customers by enabling a variety of services. The open nature of APIs can foster collaboration amongst various institutions, increase the rate of innovation, and accelerate business development.