The Evolution of Technology is Shaping the Evolution of Hotel Design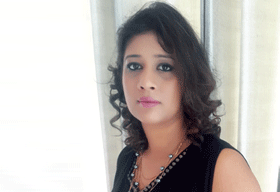 While a few years ago, designers were conscious about providing enough electrical outlets. Thereafter, providing enough USB outlets became a priority. Now, a more integrated solution offering wireless charging options and Bluetooth capabilities in our appliances for devices that no longer contain headphone and speaker jacks. From in-room personalization with Amazon's personal assistant, Alexa to multifunctional spaces, millennials will continue to influence hotel design. The industry is upping its game through technology coping up with the rapidly changing technology base. In many ways it is the evolution of technology that is shaping the evolution of hotel design.
Technology shaping design
Today technology can help hotel designers to create Aha or WOW moments for guests. There are enormous opportunities to create a compelling guest experience which will allow them to remember their hotel stay. We must think differently and apply design differently for instance few years back an anchoring chandelier was perfect to define the wow moment for guest, today an interactive lighting installation or motion sensing art defines the experience, breaking the conventional boundaries of design. Smart walls can entertain guests with art and games, provide access to news and weather reports, facilitate virtual business meetings, and assistance tourism with maps to local shops, museums, restaurants, and sights.
Technology fostering personalised experience
Hotel lobbies are designed to be highly interactive. They are designed with interactive and social environments, communal areas in which guests can get the full experience, whether it's a social networking or working away from the office.
We must see how technology can be integrated in the furniture and various guests' zones. Earlier furniture and technology were side by side, however, now you will see them integrating together to form a more personalised experience for the guests. For instance imagine an egg lounge in a lobby with surround sound system which will facilitate the millennial to hear music with their phone in the lobby. Volume level can be controlled; however, more consideration should be given to acoustically absorptive materials on the proper surfaces to minimize echoes and reverberation.

Another way technology is changing the lobby experience is by reducing the requirements of check-in /reception counters. Kiosk check-in is changing the norms of a conversational check-in where you don't have to wait to get your room keys. Kiosk check-in will give ability to guests to choose their room from the options available and can also take virtual tour to the room. Eventfully all of that will be integrated in the industry's mobile app, including that guests will be able to choose their rooms in the same way they choose their airline seat.

In luxury hotels, in particular, there will be staff to greet guests as they arrive in the lobby. Equipped with a hand check-in device, the front office assistance will provide personal service by checking the guests in their room and helping guests to customize their rooms and experience.

Rooms are more tech-savvy with the concept of smart rooms. While few years ago one large bed throws were the mark of a luxurious hotel room, it's now far more imperative to have a good sized TV(52") that allows guests to view their own content i.e. Netflix and seamlessly as they do at home. Rooms are designed to create customize and personalise guest stay. It's no more just a good design that will influence but how the design is sitting along the technology to offer guests more personalised stay. Sophisticated lighting options, projection video, aroma features, temperature control, smart windows that control the amount of ambient light, and music over Bluetooth speakers could all be managed from guests' smartphones or in-room control panels. Voice-activated controls such as Alexa and Siri could simplify this activity.

Technology encouraging instragramable spaces
Instragramable movements are taking the stage. Creating selfie spaces along with functional and multifunction spaces is equally critical. A bigger emphasis is given on creating social media worthy moments for the guests. Selfie spaces are created to engage the guests and enhance their experience promoting the hotel though social media. These Instagram photos are the best marketing a hotel could have.

Technology facilitating Interactive way of business and pleasure
In person business meetings are being quickly replaced by video conference calls and digital presentations, prompting significant changes in traditionally designed hotel conference rooms and business centres. Designers must find creative yet practical ways to incorporate additional outlets and ports, adjustable lighting, adequate furniture and fixtures.

Mock up rooms are being approved and reviewed through virtual technology where you can experience the room and feel the notion of the space without spending months building it. It has become much faster and efficient way of conducting mock up reviews.

Technology is set to play a huge role in redefining the hotel interior design. Millennial travellers encouraging the way we design and experience hotels. It's the evolution of technology shaping the evolution of hotel design. While advancement of technology is essential however key would be to achieve a balance to maximise the guest experience and balance it with the right amount of technology. Basis of hospitality should not be compromised to make room for innovation.