India Needs more Agriculture Experts to Help Industry Scale Up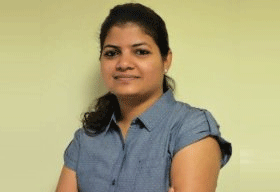 Agriculture contributes around 17-18 percent to the country's GDP while employs more than 50 percent of the total workforce
(India Economic Survey 2018: The Economic Survey 2017-2018). the report further states that the present farmers are adapting farm mechanization at a faster rate compared to the recent past, however there is the need for more R&D needed to support the industry. While modernization in agriculture is gradually receiving its due importance in India, agriculture consultants help channelize the solutions in the most effective way to help the farmers get the most out of their cultivation. These experts help manage agriculture resources through farm level planning, development of profitable and appropriate commercial farming systems.

Bringing to you the story of '10 Most Promising Agriculture Consultants - 2018',siliconindia Consultants strives to help not just the urban but the rural farmers too to go beyond the traditional farming practices to use modern mechanisms to enhance productivity while delivering the best quality of produce. These consultants not just help farmers,individuals and corporates in their farming methods, but also ensures that the soil maintains its natural components.

We also bring to you a list of '10 Most Promising Environment, Health & Safety Consultants - 2018'. The list features some of the most prominent names in the industry helping their clients align with all the compliances and get the required certifications that needs to help organizations reduce pollution, and ensure safety of its employees and environment
Do let us know what you think!