Strengthening Your Credit Scores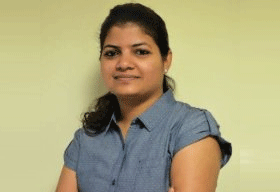 help individuals and corporates better their credit score in the market by implementing various methods to strengthen their creditworthiness. These credit scores are used by investors/lenders including banks, credit card companies and other financial institutions to make decisions about whether or not to offer credit and even determine the terms of the offer.

A low credit score can be an inconvenient road block, limiting an individual or an organization's lending options and sometimes eliminating them completely. Having a good credit further impact the amount of money one qualify for as lenders look at both personal and business credit scores and hence it is imperative to maintain both the scores with positive marks.

Understanding the growing importance and need of credit reference agencies, siliconindia Consultants bring to you'10 Most Promising Credit Reference Consultants - 2018'. The issue features companies of preeminence who provide cutting-edge solutions using their years of experience and latest technologies to help reduce the default rates without giving up volumes in the credit market. Not just fixing your credit scores, some of the featured companies even help you in your credit collection using the most ethical ways to create a win-win situation for both lender and borrower.

Do let us know what you think!