Synamen Thinklabs: Blending Extensive Business & Technical Knowledge to Offer 360Degree Customer Satisfaction
The third wave of a global pandemic has created a drastic consumer shift to online and digital over post-pandemic period which seems set to stay for a long period. The determination of this shift looks promising for those with a strong digital presence. Henceforth, the impact of COVID is complex and, the paradigm has shifted. Thus, E-Commerce is one such platform that has transformed the way business is done in India and all over the world. Subsequently, E-Commerce consultancy businesses have seen accelerated growth to the point that all of the previous predictions on the share of retail revenue have to be rewritten. Whether it is offline or digital marketing, continually assess your marketing strategy is the key in this digital and social media age.
E-Commerce consultancy bridges the culture of customer obsession and uses every consumer connection to further enhance the customer journey and one such consultancy is Synamen Thinklabs, an E-Commerce firm that has more than a decade of experience, thus the competition for attention has never been as intense as their strength primarily lies in technology and business understanding. It is a software development company that started working exclusively on E-Commerce for the past two years and focuses on E-Commerce and Business Mobile Apps. It offers business consulting and technology development services to identify and analyze the business needs of the customers and architect solutions to solve their needs, help them grow and succeed in their business in a timely & cost effective manner, understand potential customer's business idea & requirement and internally perform a viability analysis & provide feedback, and build a robust technical solution for the customer, help them launch their E-Commerce platform
online as well as maintain the platform on an ongoing basis, and many more.
Blending Extensive Business and Technical Knowledge to Offer 360° Customer Satisfaction
Owing to the increasing internet user base and favorable market conditions, India has a lot of potential in the E-Commerce industry. Growing at an exponential rate, the market value of the E-Commerce industry in India was approximately $22 billion in 2018. This number was estimated to reach $200 billion by 2027. The competition in the E-Commerce business in India is fierce. Before it was about big fat companies like Amazon, Flipkart, Myntra. But now the market is filled with many local and foreign companies trying to hold the maximum market share and therefore E-Commerce market in India has grown by 38.5 percent in 2020.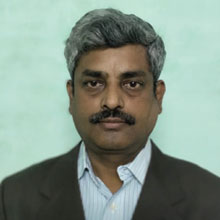 Sivaraj Doddannan, CEO
Synamen has deep leadership expertise from working with a wide range of customers big and small, in a variety of domains and across the world. It has worked with established off-line businesses who want to step into E-Commerce for the first time, startup companies trying out innovative business concepts by bringing various products and services to their customers, and also worked extensively in several B2B ventures with unique challenges. It has all the knowledge and knows how to help to compete today and to build the foundations for future and sustainable growth. It has closely worked together with a few trusted partners who have specialized in other areas of businesslike digital marketing, design, traditional advertising, payment gateways, and so on. The company is highly recommended by the clients and has covered all of everything primarily in the technology related areas of E-Commerce. It has employed opensource based technologies in building the technical solutions for the customers like Wholesale Body Jewellery, UK for their B2B E-Commerce website and Elgi Ultra to build their online D2C E-Commerce portals for India and US divisions with customer service and complaint management features, along with the mobile app.
As a result, the company has seen a growth of over 20 percent for the past three years and is expecting growth of more than 50 percent for the next two years. Further, they are looking forward in developing products around E-Commerce and also will be investing more in AI/ML for E-Commerce in the coming year.