Tackling Fraud in the Healthcare System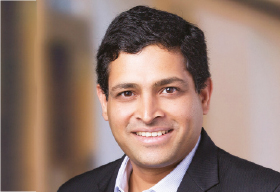 Optum is one of the leading health services and innovation companies that drive improved experiences and better outcomes. With industry-leading health care data, the organization delivers predictive analytics that help customers take action.
Inspector Gregory:
Is there any other point to which you would wish to draw my attention?
Sherlock Holmes:
To the curious incident of the dog in the night-time.
Inspector Gregory:
The dog did nothing in the night-time.
Sherlock Holmes:
That was the curious incident.
(From 'The Adventure of Silver Blaze' - By Sir Arthur Conan Doyle, published 1892)
For years now, health insurance companies have relied on good old experience and hypothesis-driven field investigative techniques to examine healthcare fraud of any magnitude. But as claim volumes increase exponentially, margins thin, and labor costs increase – the detectives being called upon increasingly are Sherlock and Watson only in name!
Data scientists are the new detectives in town. Their tools are sophisticated machine learning algorithms and big data infrastructure, which can shift mountains of claims data for behavioral patterns and aberrant claims. Their challenges are inconsistent formats and missing data. Game on.
In India, it is estimated that the false /fraudulent health insurance claims drive approximately Rs.600-800 crores in losses annually. According to the Insurance Regulatory & Development Authority(IRDA)Annual Report 2017, the Indian health insurance industry is contending with a high incurred claims ratio, at 101.05 percent(2016-17). This translates into higher premiums and out-of-pocket expenses for consumers,as well as reduced benefits or coverage. For employers,it increases the cost of providing insurance benefits to employees and, in turn, increases the overall cost of doing business.
Fraud, Waste and Abuse(FWA)is also a global challenge faced across countries in health systems. For example in the U.S.,the largest consumer of healthcare globally(18 percent of the U.S. GDP is spent on healthcare and estimated total healthcare spending will reach $4.8 trillion by 2021),$750 billion is lost annually to health care fraud, waste and abuse (as estimated by the department of Health and Human Services).
In order to detect and handle FWA,it is important to understand and differentiate the primary concepts-Fraud is misrepresentation or concealing of facts, by the hospital, physician or patient with a criminal intent to drive inappropriate gain. Waste is over utilization of medical services leading to unnecessary costs. Abuse is defined as unsound business or medical practice which may directly or indirectly result in increased costs for the insurer, and ultimately to the customer.

"Fraud, Waste and Abuse(FWA)is also a global challenge faced across countries in health systems"

In India, low technology adoption,lack of consumer/patient awareness and rampant misuse of insurance benefits make fighting fraud, waste and abuse a daunting task for Indian insurance providers. Fraud prevention is a multi-layered process, with prevention being the preferred option over recovery.

Rules and algorithms are usually built into the claims processing workflow, so that aberrant claims can be flagged for further investigation by clinicians or field investigators. This increases the process productivity and accuracy dramatically – by reducing the number of false positives. Genuine high amount claims, which would have been investigated in the past, leading to customer dissatisfaction, should now be auto adjudicated.

A proactive and end-to-end approach to claims fraud intervention is a strategic investment that can help insurers. FWA solutions typically work in a phased approach.

1. Detecting aberrancies - Using advanced statistical techniques to spot aberrancies in patterns for further analysis to build rules and algorithms
• Deterministic rules, which determine whether a claim raised by the provider is valid or not
• Probabilistic rules, which derive the probability of fraudulent intent in a raised claim and identify it for further inspection.
2. Secondary and clinical research, industry leads and vendor intelligence.
3. Regular monitoring of data patterns for continuous refinement of rules Learning from data patterns and continuously optimizing existing rules to adapt to shifting patterns of fraudulent claims.
4. Meticulous tracking and performance reporting of savings resulted from FWA prevention, to identify next level opportunities.

Underpinning all the above four phases is a firm data foundation with consistent data formats data audits and quality processes to predict, identify and resolve data gaps. This customization for the realities of the evolving Indian healthcare market is the key to success.

Optum has spent over a year,studying healthcare claims and processes, in the Indian scenario and understands the unique challenges and opportunities in the sector. The Optum FWA solution – PayRite, has been customized for the Indian market to help both government and private insurance providers power their existing anti-fraud investigation programs and unlock the true value of their inpatient and outpatient claims operations. This solution has the ability to detect potential fraud before policy issuance, detect fraudulent claims once filed, discourage waste and abuse, prevent payment errors, maximize claim accuracy, improve cash flows and augment savings opportunities for the insurers. At Meta level, this enables corporate risk auditors to gain insights into how well internal controls are operating and the heightened risk of fraud in real-time.

With evolving fraud detection techniques, fraudsters and their fraud schemes are continually evolving and taking on new forms of sophistication. The only way insurance companies can guard themselves against them is through adoption of the latest fraud detection techniques and technology, consumer education and constant monitoring.

As our favorite detective would probably say – the game is always afoot.