The Journey from Want to Ownership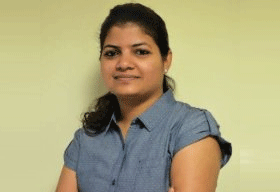 As the need to boost customer experience, optimization of product portfolios and investing in IT systems will be the top concerns of retailers, consulting firms need to broaden their depth and breadth of their offerings and even move down the value chain to better integrate operations into their home base strategy consulting portfolio. What will make the whole scene more intensified is the growing FDI in retail and the entry of new brands that would struggle to fix a place for themselves in a very short span of time. Whether it is fashion, luxury, automobile, jewellery or others, retail stores needs hands-on experience to transform people's want into purchase. Retail consultants do exactly this through their cutting-edge consulting services that defy the conventional way of brick and mortar shopping to be less interesting than online shopping.

If you are struggling to enhance your sales and provide cutting-edge experience to your customers, then our current issue of '10 Most Promising Retail Consultants – 2019' is the perfect fit for all your broods. From creating customized retail outlets to creating experiential centres for customers, these retail consultants can change the way you conduct business. Read to know more about them.
Do let us know what you think!